The Real O'Neals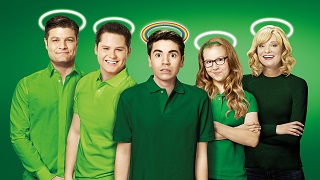 The Real O'Neals airs on Tuesdays at 8:30/7:30c on ABC.
Original run: 2016 - present
Network: ABC
Genre: Comedy
TV Watch U.S. prediction: Likely Cancellation
Synopsis (also check out the trailer below):
The Real O'Neals centers on a seemingly perfect Catholic family, whose lives take an unexpected turn when surprising truths are revealed. The honesty starts a new, more chaotic, chapter in their lives, where everyone stops pretending to be perfect and starts be themselves.