The Mentalist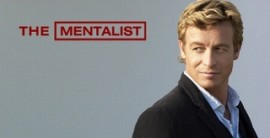 The Mentalist has concluded its run after 7 seasons.
Original run: 2008 - 2015
Network: CBS
Genre: Drama
Synopsis (also check out the trailer below):
In The Mentalist, Patrick Jane (Simon Baker), an independent consultant for the California Bureau of Investigation, helps a team of CBI agents solve crimes. Patrick was a successful but fraudulent psychic medium and uses skills he picked up during this career to track down criminals. His ultimate goal is to find the man, known as 'Red John', who killed his wife and daughter.
Most recent episode:
S7E13 - Feb 18th, '15White Orchids
Next episode:
- No next episode -