Brooklyn Nine-Nine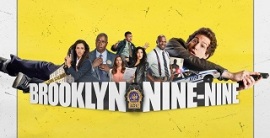 Brooklyn Nine-Nine is in between seasons. Season 4 premieres on Tuesday, September 20th at 8/7c.
Original run: 2013 - present
Network: FOX
Genre: Comedy
Official decision: Renewed
Synopsis (also check out the trailer below):
Brooklyn Nine-Nine is a comedy series about a slacker detective (Andy Samberg) who doesn't respect the rules. Sparks start to fly when he gets a new boss (Andre Braugher) who wants him to play by the book.