Under The Dome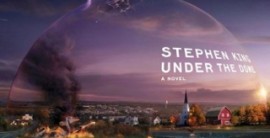 Under The Dome has concluded its run after 3 seasons.
Original run: 2013 - 2015
Network: CBS
Genre: Sci-Fi and Fantasy
Synopsis (also check out the trailer below):
Under The Dome is a series about the residents of a small town in Maine. The town gets cut of from the rest of the world when a mysterious, impenetrable dome covers the town. Very soon the town begins to fall apart as panic strikes. Some of the residents try to maintain the peace and find a way to escape the dome.
Next episode:
- No next episode -