Royal Pains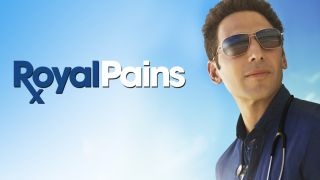 Royal Pains is in between seasons. Season 8 premieres on Wednesday, May 18th at 10/9c.
Original run: 2009 - present
Network: USA Network
Genre: Drama
Synopsis:
Royal Pains centers on an E.R. doctor (Mark Feuerstein) who, after being wrongly blamed for a patient's death, moves to the Hamptons and becomes the reluctant "doctor for hire" to the rich and famous. When the attractive administrator of the local hospital asks him to treat the town's less fortunate, he finds himself walking the line between doing well for himself and doing good for others.