How I Met Your Mother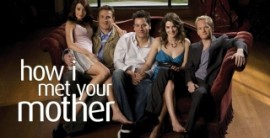 How I Met Your Mother has concluded its run after 9 seasons.
Original run: 2005 - 2014
Network: CBS
Genre: Comedy
Synopsis (also check out the trailer below):
In the year 2030, Ted Mosby (Josh Radnor) tells his son and daughter the story of his twenties, leading up to how he met their mother. Every episode is a flashback to the years prior to Ted meeting their mother. The events usually involve Ted's best friends, Marshall (Jason Segel), Lily (Alyson Hannigan), Robin (Cobie Smulders) and Barney (Neil Patrick Harris).
Most recent episode: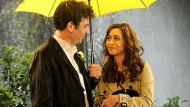 S9E24 - Mar 31st, '14Last Forever (2)
Next episode:
- No next episode -