Blue Bloods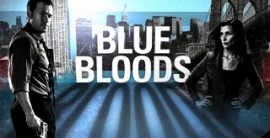 Blue Bloods is on hiatus. It returns on Friday, April 1st at 10/9c.
Original run: 2010 - present
Network: CBS
Genre: Drama
Official decision: Renewed
Synopsis (also check out the trailer below):
Blue Bloods follows the Reagan family, a family of all police officers. The family is headed by widower Frank (Tom Selleck), whose son Joe died in the line of duty. His other three children are Danny (Donnie Wahlberg), Erin (Bridget Moynahan), Jamie (Will Estes). Erin is the only one who's not a police officer, she's an assistant district attorney. All in their own way, they try to fight crime in New York City.