Beauty And The Beast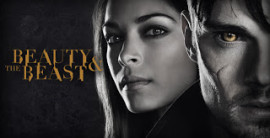 Beauty And The Beast is in between seasons. Season 4 premieres on Thursday, June 2nd at 9/8c.
Original run: 2012 - present
Network: The CW
Genre: Sci-Fi and Fantasy
Official decision: Final Season
Synopsis:
Beauty and the Beast is a science fiction police procedural about Catherine (Kristin Kreuk) who as a teenager witnessed her mother's murder. Catherine herself was saved by an unknown beast. Nine years later Catherine works as a detective with the NYPD when she discovers Vincent Keller, an ex-soldier supposedly killed in action during military service is still alive. As she gets to know him, she discovers more about her mother's murder and who (and, most importantly, what) Vincent really is.