Tyrant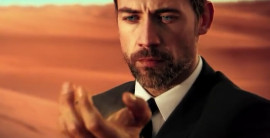 Tyrant is in between seasons. Season 3 will premiere in 2016.
Original run: 2014 - present
Network: FX
Genre: Drama
Synopsis (also check out the trailer below):
Tyrant revolves around the son of a Middle Eastern dictator and his return to his home country after living in the United States for 20 years, together with his American family.
Most recent episode:
S2E12 - Sep 1st, '15Pax Abuddin
Next episode:
- No next episode -