Togetherness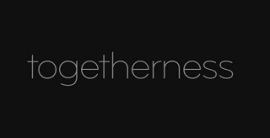 Togetherness has concluded its run after 2 seasons.
Original run: 2015 - 2016
Network: HBO
Genre: Comedy
Synopsis (also check out the trailer below):
Togetherness centers around four people who are living under the same roof, outside of Los Angeles. Brett (Mark Duplass) seems to have it all, including a solid job, lovely wife Michelle (Melanie Lynskey) and their two kids. Underneath the surface, though, he has problems of both personal and professional nature. Tina (Amanda Peet) is Michelle's sister who is moving from Houston to Los Angeles to be closer to her family. Alex (Steve Zissis), finally, is an aspiring actor who has been trying to make it in Hollywood for years, but suddenly finds himself homeless.
Most recent episode: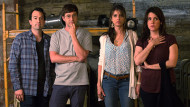 S2E8 - Apr 10th, '16For the Kids
Next episode:
- No next episode -