The Leftovers
The Leftovers is in between seasons. It is currently unknown when season 3 will premiere.
Original run: 2014 - present
Network: HBO
Genre: Sci-Fi and Fantasy
Synopsis (also check out the trailer below):
The Leftovers is a slightly supernatural drama co-created by Damon Lindelof (Lost) and based on a book by Tom Perrotta. In the series 2% of Earth's entire population mysteriously disappears. The people left behind struggle to cope with the new circumstances. Although the cause is unknown, rumors about it being the biblical rapture take precedence.
Most recent episode: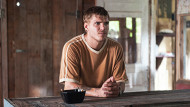 S2E10 - Dec 6th, '15I Live Here Now
Next episode:
- No next episode -