Motive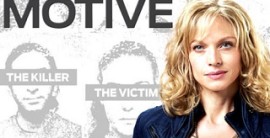 Motive airs on Fridays at 10/9c on USA Network.
Original run: 2013 - present
Network: USA Network
Genre: Drama
Synopsis (also check out the trailer below):
Motive is a Canadian police procedural about two detectives, Flynn (Kristin Lehman) and Vega (Louis Ferreira). Unlike many police procedurals in this series the killer and victim are revealed at the beginning of the show. The rest of the episode focuses on the relationship between the killer and the victim and the motive for the murder. The show was dropped by ABC in 2014 and was picked up for its third season in 2016 by USA Network.
Most recent episode: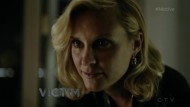 S3E2 - Apr 8th, '16Calling The Shots
Next episode: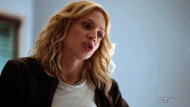 S3E3 - Apr 15th, '16Oblivion