Killjoys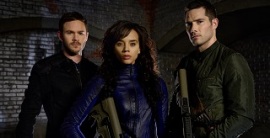 Killjoys is in between seasons. Season 2 will premiere in 2016.
Original run: 2015 - present
Network: Syfy
Genre: Sci-Fi and Fantasy
Synopsis (also check out the trailer below):
Killjoys follows a fun-loving, hard living trio of interplanetary bounty hunters sworn to remain impartial as they chase deadly warrants throughout the Quad, a distant system on the brink of a bloody, multiplanetary class war.
Most recent episode: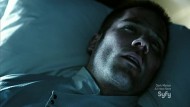 S1E10 - Aug 21st, '15Escape Velocity