Fargo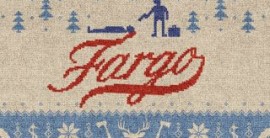 Fargo is in between seasons. Season 3 will premiere in Spring 2017.
Original run: 2014 - present
Network: FX
Genre: Drama
Synopsis (also check out the trailer below):
From the Coen brothers is a fresh story spun out of the world of the Oscar-winning film. A drifter named Lorne Malvo arrives in small-town Minnesota and influences the population with his malice and violence, including put-upon insurance salesman Lester Nygaard. The all new "true crime" case of Fargo's new chapter travels back to 1979 in Sioux Falls, South Dakota and Luverne, Minnesota, where a young State Police Officer investigates a case involving a local crime gang and a major Mob syndicate.
Most recent episode: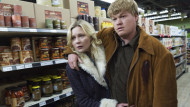 S2E10 - Dec 14th, '15Palindrome
Next episode:
- No next episode -