Dominion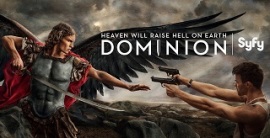 Dominion has concluded its run after 2 seasons.
Original run: 2014 - 2015
Network: Syfy
Genre: Sci-Fi and Fantasy
Synopsis:
Dominion is an adaptation to the 2010 movie Legion starring Tom Wisdom, Christopher Egan and Alan Dale. The series features a battle between an army of lower angels led by the archangel Gabriel and mankind. The battle has been going on for 25 years, and the only one choosing the side of mankind is the archangel Michael.
Most recent episode: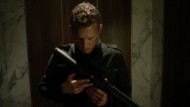 S2E13 - Oct 1st, '15Sine Deo Nihil
Next episode:
- No next episode -